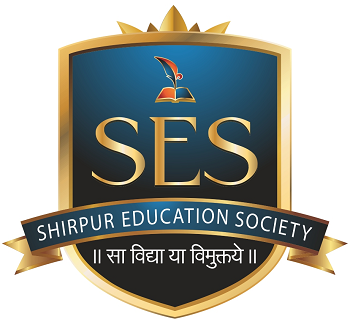 About The Shirpur Education Society (SES)
The Shirpur Education Society with its wide array of educational institutions functions with the following mission -
To impart primary education to strengthen the educational foundation of pupils in the rural areas within the vicinity of the city.
To provide state-of-the-art infrastructural facilities for effective conduction of graduate and post graduate programs.
To organize inter-institutional contests and events focusing on all round development of students.
To inculcate in students values with social significance.
The Shirpur Education Society has been performing exceptional task of imparting education through its branches. Shirpur Education Society offers excellent facilities for higher education. It runs various renowned institutes such as,
15 Pre-Primary Schools
14 Primary Schools
04 Primary Ashram Schools
17 Secondary Schools
03 Secondary Ashram Schools
08 Jr. Colleges
03 Jr. Colleges (Ashram )
01 Arts, Commerce and Science Colleges
01 Engineering College
02 Pharmacy Colleges
01 Diploma of Education College (D.Ed.)
01 Bachelor of Education College (B.Ed.)
02 Girls Hostels and 01 Boys Hostel